Nick Relaunches YouTube Channel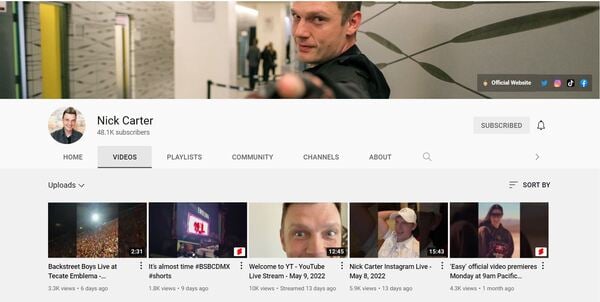 Many fans who have been around since the 90s will fondly remember Nick's Corner, a series of videos that Nick Carter filmed and uploaded of behind the scenes moments from his Backstreet and solo ventures.
Nick has since taken to going live on different platforms, including Instagram, Periscope, and TikTok, but he recently announced that these streams will now also include YouTube! Not only will he be going live on his channel at times, he is also looking forward to uploading videos from tour, affectionately calling them Nick Flix!
Make sure you're subscribed to his channel and have alerts turned on so you don't miss a minute of the action this Summer!